I was contacted by Alejandro several months ago, he'd started modelling the Golf for Assetto Corsa and wondered if I wouldn't mind sharing technical information with him.
Many conversations later today he knows as much about the Golf as anyone and has modded this car for Assetto Corsa.
Within the limits of the program I reckon he's done a cracking job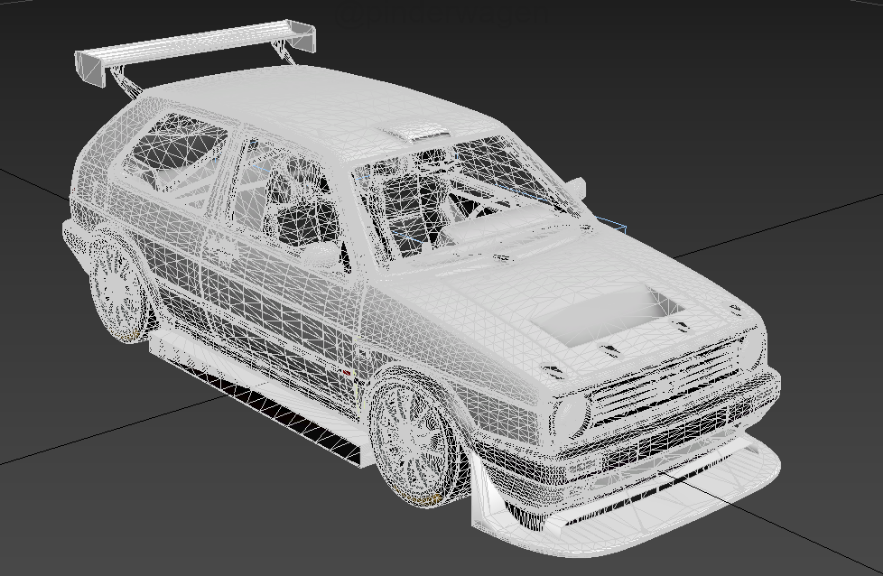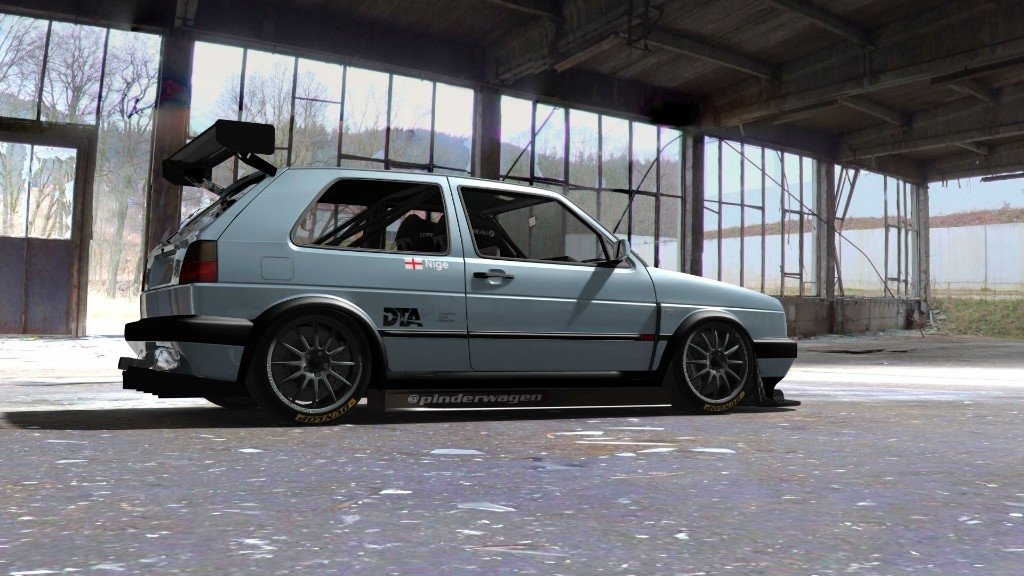 The model is available to download from the link below
Changes 31-Oct :
-Texture fading into white fixed (no dirt accumulation over the paint for now, but I'm learning how to do it).
-Brake pressure and distribution fixed with less pressure (based on the MINI Challenge setup) and more bias to the front.
-Updated engine sound (based on the Audi S1 sound). I´ll see if I can find something more similar, but here you can hear the turbo better.
-November 3rd.
Modified drag coefficient to more accurately reflect real life performance.
December 2022
Modify Differential lockup to reflect real world performance
Adjust Brake balance and Bias.
Feb 2023
– Revised car weight (1,000kg).
– Revised upshifting downshift time (SQS upgrade)
– Revised front and rear suspension (should reflect better a twist beam axle and front Caster).
– Revised aero balance.
– Push to pass (actually Kers but the experience should be similar).
– Revised Brake maximum brake power.
– Change the place of origin of the car from Germany to Great Britain (seems fair) hahaha.
Feedback is welcome!
I`ve had a few messages from people asking if they can support me in some way. I`ve set up a buy-me-a-coffee page for those of you who would like to do so, it allows the opportunity of making a small donation towards future Golf development.